for those of you who did manage to pass your matric, click here for important information

 PLEASE NOTE IF YOU ARE WANTING TO WRITE THE AMENDED SENIOR CERTIFICATE (ADULT MATRIC):

The
Amended Senior Certificate's (Adult Matric) academic year is AUGUST – JUNE and not Jan – Dec.
Elroi Academy
Elroi Upgrading Academy offers Matric Rewrites and Upgrades Online or from one of our three Campuses: Ruimsig, Midrand and Pretoria.
Online courses deliver the content with short video lectures and electronic exercises for endless practice.

All our courses are designed not just as a repeat of Grade 12 but rather as a comprehensive coverage of all the grade 10-12 CAPS content (This is crucial for 2014 upgraders that have not done Gr10-12 CAPS content).

Our teachers are qualified experienced upgrading educators with a passion that cares where you've come from and where you will be going.

We now also offer online upgrading of Old Syllabus subjects and some of our campus courses can be offered in Afrikaans.
Amended Senior Certificate (ASC)
An exciting development is known as the Amended Senior Certificate (ASC). More information can be found on the Basic Education website.
However, based on the need for a qualification for adults that is equivalent to the current National Senior Certificate (NSC), the Minister of Basic Education has approved the revision of the current Senior Certificate qualification such that it can be offered by learners who will have no alternative route to follow post June 2014. The Senior Certificate (as amended), retains its qualification structure but will utilise the National Curriculum Statement (NCS) subjects to support the qualification. This implies that the Curriculum and Assessment Policy Statement (CAPS) subjects will be offered as part of the Senior Certificate (as amended). The first examination based on the Senior Certificate (as amended) was written in JunelJuly 2015. All Senior Certificate subjects that were passed prior to June 2015, at Higher Grade and Standard Grade levels, excluding Lower Grade conversions, will be recognized.
The Senior Certificate (as amended) now also allow candidates to obtain University endorsement. As in the case of the NSC exam, they can also qualify for admission to Bachelor, Diploma or Higher Certificate programmes at Higher Education institutions.
The following learners will qualify for admission to the amended Senior Certificate:
Adult learners who are 21 years and older who have:

a General Education and Training Certificate (GETC); or

a Grade 9 school report (or the old standard seven). stating that they have passed Grade 9 or Standard 7; or

a recognised equivalent qualification obtained at NQF Levell which requires two official languages.
Adult learners who are 21 years and older with an incomplete Senior Certificate qualification.
Adult learners who are 21 years and older with an incomplete National Senior Certificate and whose School-Based Assessment (SBA) validity has expired.
Only in exceptional cases, out of school youth, who are 18-21 years old and who could not complete their school education due to circumstances beyond their control, as verified by the Head of Department in the Provincial Education Department.
Second Chance Programme: Giving you another chance at success!
The objective of the Second Chance Matric Programme is to offer young people who have failed to meet the requirements of the NSC a second chance to obtain a matric thereby improving quality of life.The programme will be piloted this year (2016) and registration for participation will only be open to learners that attempted the NSC examinations in 2015. To find out more, click here.
How to get a matric when you've already left school
This article discusses ways in which you can obtain your matriculation even if you are no longer in school.
Matric 2019 
Parent24 provide useful information for 2019 matrics including…
… and many other resources. This site is worth visiting.
College of Supported Learning
If you don't have matric, you can obtain a matric equivalent through this organisation.
MB Administration and Training Services
Be part of our fabulous and very effective Matriculation Diploma. Get your Matriculation done in no time.
Greenwich College
Night School / Part Time Matric
Is a lack of a Senior Certificate / Grade 12 hampering promotion at work or your access to a University degree or a Diploma course?
1 year course for adults
Get your matric in one year (or even less) with part time study. Night School allows you to quickly finish High School. Designed for adults with limited time.
Brainline – Matric for Adults
If you are over 18 and have a computer with Internet access, you can achieve your matric from Brainline within only two years!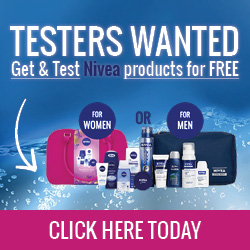 Intec College
This is a distance learning institute which would suit people currently employed who cannot take time off from work to go to classes. They offer National Senior Certificate Grade 10 and Academic Grade 12 options.
ASSET – Association for Educational Transformation
ASSET (the Association for Educational Transformation) is situated in the Western Cape, South Africa. It is a non-profit NGO which aims to provide opportunities for students from disadvantaged communities to realise their full educational potential, and to contribute to the process of educational transformation in South Africa.
Programmes
There are two core programmes:
The Bursary ProgrammeThe Bursary Programme was established in 1972 under the auspices of the SAIRR Cape Western Region.It provides financial assistance for needy matriculants who apply for study at a tertiary institution in the Western Cape. ASSET took over the programme in 2003 and thanks to the on-going generosity of donors it continues to support approximately 500 students annually.Bursaries are variable and cover a percentage of the cost of tuition together with an annual book allowance. Bursars are able to access loans to cover the shortfall and any other costs e.g. hostel accommodation through our partnership with the National Student Financial Aid Scheme (NSFAS).
The Learner Development Programme
The LDP provides educational services for high-school learners who attend under-resourced schools in the townships and who live in poverty-stricken communities in the Greater Cape Town Metropolitan Area. Since 1982 the organisation has been providing educational support in the form of a Saturday School for learners from disadvantaged communities. The school operates throughout the year and during school holidays. From small beginnings the programme has grown according to demand, to accommodate up to 2500 learners. Contrary to expectations the demand and need for supplementary tuition has increased year on year. Although government policy has attempted to bring equality and redress in education, schools in previously disadvantaged communities remain heavily under-resourced in all respects and continue to reflect the poverty that surrounds them. The schools are overcrowded, with educators and managers often ill equipped to cope with the demands of the curriculum.
St Francis Adult Education Centre
Night school for adults and day school for matriculants. St Francis is currently a Day, Night and Weekend School, servicing about 4000 learners annually and having well over 100 educators. It generally operates from 08:00 to 21:00 daily. Academic course levels range from Literacy Level 1 to Matriculation (Grade 12).
Damelin
This is also a correspondence College which offers National Senior Certificate Grade 10
National Senior Certificate Grade 11
National Senior Certificate Grade 12
Senior Certificate Grade 12
Information on these courses is downloadable in pdf format.
Abbotts College
Abbotts College accepts students into Grade 10 or 11 or 12. Those students who wish to be treated as young adults while being supported, encouraged and extended as they strive to reach their personal goals, will find the Abbotts College system most rewarding.
Jeppe College
Jeppe College of Commerce and Computer Studies is a Further Education & Training (FET) Institution, established to promote and uphold comprehensive education and training needs and aimed at addressing educational and training backlogs and imbalances.
JEPPE COLLEGE is a division of JEPPE ADULT EDUCATION CENTER, which runs the following programmes:
Matric Rewrite – Grade 11 &12 (full-time)
ABET, levels 1-4 (Part-time and Full-time learning)
Facebook link
St Anthony's Education Centre – Matric Project
The Franciscan Matric Project began in January 1986 in response to requests from concerned parents on the East Rand.  Students had either failed their matriculation exams or were unable to write due to disruptions in their schools and communities.  The aim was to help those students that for one reason or another needed an opportunity to rewrite Matric (Grade 12).  A real "second" chance was offered. Each year the project has obtained consistently good matric results, with a high exemption rate, especially in Maths and Science.
Hire Education
Hire Education provides tutors for high school, primary school and university learners across South Africa including Johannesburg, Pretoria, Cape Town and Durban. The extra lessons are provided in the comfort of your own home.
Taal-Net Training Institute
Matric (8-12), Rewrite and Revision Classes. Cape Town based. Also offer distance learning.
Tshwane College of Commerce & Computer Studies
We are a Registered Matric Rewrite Centre for both Old and New Curriculum.
Department of Education registration number: GDE 400386.
DSDC College SA
NEW CURRICULUM
SUBJECTS OFFERED: English, Geography, Economics, Mathematics, Biology, Physical Science, Introduction to Criminology, Mercantile Law, Afrikaans, Accounting, Business Economics, Travel & Tourism, History, Agricultural Science, SA Criminal Law, Vernacular Languages
OLD CURRICULUM
SUBJECTS OFFERED: English, Geography, Economics, Mathematics, Biology, Physical Science, Introduction to Criminology, Mercantile Law, Afrikaans, Accounting, Business Economics, Travel & Tourism, History, Agricultural Science, SA Criminal Law, Vernacular Languages
Academy of Business and Computer Studies
The following matric rewrite subjects are offered at the Academy;
Matric.co.za
If you have left school and still have to pass matric or are wondering what to do after matric with your qualification, this web directory will show you a world of opportunities.