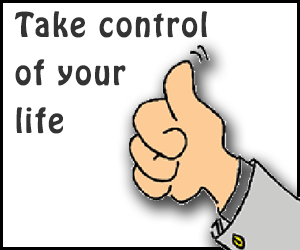 Another option for you, if you have access to the internet, is to take part in an online course. If nothing else, completing an online course will give you the confidence to pursue similar activities. It also allows you to try different subjects that may or may not interest you. You may discover a hidden talent that you can build on. What have you got to lose? The only prerequisite is discipline and commitment to carry on learning – which you may find easier if you discover an area that you are interested in. Another benefit is that for most of these courses, you can study at your own pace. If you just want to try and see if this method of studying is suitable for you, why not try some of the FREE online courses available.
Free online courses
Browse through the links below…
Alison – A new world of free certified learning
ALISON provides over 750 free online diploma and certificate courses in a range of different categories. Here the courses are broken down into nine distinct categories – diploma courses, business and enterprise skills courses, digital literacy and IT skills courses, personal development and soft skills courses, languages, health and safety and compliance courses, health literacy courses, financial and economic literacy courses and courses from various schools' curricula. This allows users to quickly see what kinds of courses are available and helps them pick an area they would like to study. Click on a category of interest and choose from a range of different courses in that area.
Future Learn
Choose from hundreds of free online courses from top universities and specialist organisations. Certification can be provided. Courses include:
English courses with certification
Digital skills courses with a certificate
Digital marketing courses with a certificate
Business courses with a certificate
Healthcare courses with a certificate
Coding courses with a certificate
Courses to help you with your job hunt
Psychology courses with a certificate
Nursing courses with a certificate
Wellbeing courses with a certificate
Teaching courses with a certificate
Career development courses with a certificate
Open Culture
Get 1150 free online courses from the world's leading universities — Stanford, Yale, MIT, Harvard, Berkeley, Oxford and more. You can download these audio & video courses (often from iTunes, YouTube, or university web sites) straight to your computer or mp3 player. Over 30,000 hours of free audio & video lectures, await you now.
Open Education Database
Choose from over 10,000 free online classes in a searchable database. Subjects include Arts, Business, Education, Engineering and Computer Science, Health and medical, liberal arts, maths and science.