What about university study without a matric?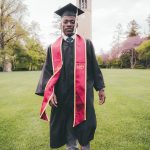 Although most universities will require that you have matric in order to study with them even in order to do a short-learning programme (i.e. a one-year certificate course), there are some registration rules that may enable you to gain access to a non-formal university education, without a matric.
UNISA offers a number of short learning programmes that "focus on "just in time" and "just enough" learning to meet a specific learning need identified by society. This need can focus on enabling access to other Short Learning Programmes or to improve access to the study of formal qualifications at UNISA, or it can address a specific need in the workplace. Short Learning Programmes can update or broaden skills and knowledge in a specific area to enable life-long learning. In this manner, Short Learning Programmes assist students with their continuing professional development by upgrading their skills and knowledge in newly developed areas or by sharing the results of research. It is important to note that Short Learning Programmes are by nature short. They are not formal qualifications.
The Centre for Business Management (CBM) at the University of South Africa offers students more than 70 different qualifications related to business, and over 40 000 students register for these courses every year. These are non-degree courses, but they nevertheless do count for credits on the HEQC system and may in some circumstances provide exemption to formal diploma/degree modules (on application and approval). And, yes, they require matric!
But I don't have matric! What use is this to me?
However, some of the Programmes will accept prior learning or experience in lieu of matric. So, for example, if you have been working as a salesperson, or as a waiter, or in a warehouse, or in some similar working environment, some of the programmes on offer from the CBM, will recognise this prior learning and allow you to register without a matric. Also mature students – those over 25 – may in some cases be permitted to register without a matric. As mentioned above, requirements vary from programme to programme. To learn more about the programmes on offer, visit the CBM web site at http://www.unisa.ac.za/Default.asp?Cmd=ViewContent&ContentID=2362 or contact them at cbm@unisa.ac.za or call 012 352 4170/4383.