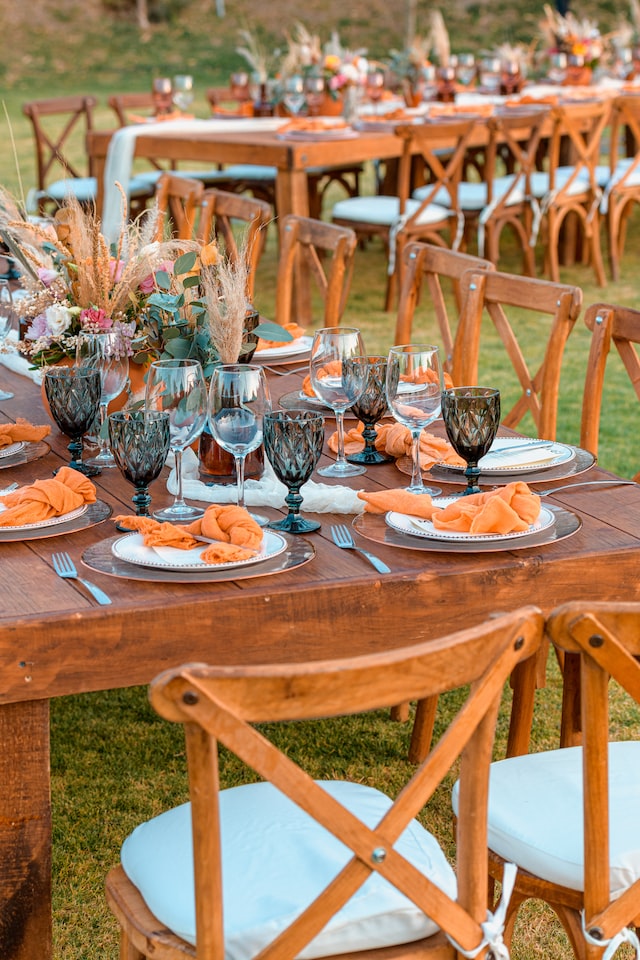 A career in catering requires knowledge of how to prepare and serve large quantities of food for special events. Caterers must also know how to market and run a business. Like many food service positions, caterers can learn these skills on the job. Source: Learn.org
If you enjoy cooking and get a thrill out of seeing other people get enthusiastic about the food you prepare, then this could be the direction to take.
What does a caterer do?
A caterer provides remote foodservice for clients who are hosting events, such as conferences, weddings and banquets. Caterers meet with clients to establish menus and pricing for an event, then they are responsible for cooking and serving food at the event. To succeed in this profession, you must know how to provide food that is delicious, visually appealing and safe for customers to eat. A catering career also requires professionals to perform a variety of other tasks, including:
Creating menus
Drawing up contracts
Following food handling regulations
Marketing a catering business
Overseeing staff
Source: Learn.org
You don't need special education or training to become a successful caterer. With a bit of people skills, or someone on your catering team with the skills, you can be up and running in a flash. You can start your catering business from home with no extra money needed, as long as you have the basic equipment, that is. Source: Catering4all
Where can I learn?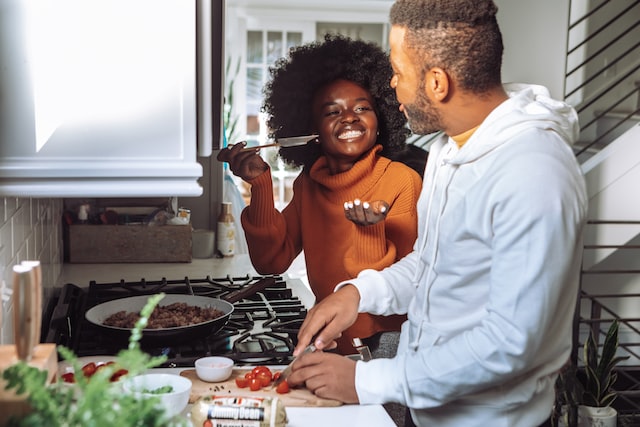 HTA School of Culinary Art
The HTA School of Culinary Art, run under the leadership of Stephen Billingham, current President of the South African Chefs Association, is one of South Africa's premier Chef schools, conveniently situated in Johannesburg's northern suburbs and offers a comprehensive course that will equip budding Chefs with the skills to build a career in the challenging and globally competitive world of cuisine. Established to provide Culinary students with a fundamental grounding in all disciplines relating to the production of top quality cuisine and the ability to manage a kitchen, this award winning school offers unparalleled opportunities to acquire both theoretical knowledge and carefully monitored practical training.
Intec College – Distance Learning
INTEC Professional Catering Professional Certificate. Basic cooking and food presentation techniques to planning and organisational systems are covered in this Professional Catering course. You will acquire valuable understanding regarding this dynamic field.
Steyn's Culinary School
Steyns' Culinary School, situated in Hatfield, Pretoria, is a unique educational establishment in that it endeavours to create opportunities for any person with a love for good food to come and learn how to cook in a hands-on-kitchen. There are many demonstration kitchens in Gauteng, but few, if any, hands-on-kitchens where the students are able to learn by experience. In this kitchen, Maritha Steyn will demonstrate and guide the students in acquiring the necessary know-how in order to master the most basic cooking skills, as well as more advanced techniques. Who are these courses for? In the first place courses will be presented for any person who loves cooking, or has a desire to learn how to cook.
Associations and Organisations

Federated Hospitality Association of South Africa
PO Box 71517,
Bryanston, 2021.
Tel: 011 706 0172
Fax: 011 706 6931
Email: fedhasa@fedhasa.co.za
South African Chef's Association
The South African Chefs Association (SA Chefs) is a non-profit industry organisation that has been representing chefs, cooks and caterers at all levels for over 40 years. Its core purpose is to set and maintain the highest level of culinary excellence, food standards and professionalism throughout South Africa. We accomplish these goals through the transfer of skills and the upliftment of individuals, our members. One of our many objectives is to have a significant impact on the careers of the chefs with whom we share the knowledge that our members have acquired through international food promotions, competitions, workshops, educational conferences and various other learning experiences.
Cathsseta
Cathsseta, the Culture Art Tourism Hospitality and Sports Sector Education and Training Authority established under the Skills Development Act (No 97 of 1998) [the Skills Act] for the Tourism, Hospitality and Sport Economic Sector. A SETA's main function is to contribute to the raising of skills – to bring skills to the employed, or those wanting to be employed, in their sector. They have to do this by ensuring that people learn skills that are needed by employers and communities. There is no value in training people if they cannot use the skills they have learnt. Training and skills development is not just for young people starting their first jobs though it is important for them too! The skills of people already in jobs must also be enhanced.
Bakery and Food Technology Incubator
BICSA is a non-profit organisation that resulted in a joint venture between various organisations with the purpose of providing support to start-up craft bakeries and food preparation businesses, using a holistic approach to provide extensive training over time to assist fledgling small businesses in all aspects of production and business management.
Starting a catering business
How to start your own catering business
This article provided by Junk Mail, gives a good insight into what is required to start a catering business, with an emphasis on the equipment needed.
I want to start a home-based catering service.
Entrepreneur magazine addresses the legalities of starting a catering business from home.
Catering Business Plan
Thinking of getting into catering? Make sure you have a detailed business plan to start with.
Starting a catering business
There are several different pathways into the catering industry. Whether you have qualifications, passion for food, experience, or a business mind, as long as you have the right ingredients you can make an appetising business.
How to start a catering business, introduction
Starting a catering business is a difficult but rewarding pursuit. The competition is tough, but with an effective action plan and the right catering equipment, you can soar to success in a matter of weeks.
How to start a catering business, part 1
So you're either thinking of starting a catering company or have already taken the leap. That's great! Catering is an immensely interesting and rewarding career, allowing you more freedom than many other culinary professions. It also gives you the opportunity to be your own boss.
How to start a catering business, part 1 continued
Coming up with a budget and accruing capital are 2 steps which are almost impossible to separate from one another. These are discussed in this article.
How to start your own catering business with catering services
Work from home. Catering as a business opportunity.
Legal requirements
Certain businesses need a licence to operate. Before opening any business find out what the requirements are. You may not begin trading in a business that requires a licence before the licences has been issued. Trading without a valid licence is punishable with a fine of up to R2 000. Licensing is governed by the Business Act No 71 of 1991. Source: Joburg.org.za
Applying for a licence
Complete an RP1 form, which can be downloaded or collected from one of the regional offices.
Licensing and permit requirements for the food service industry
One of the more important requirements of starting a new business is making sure you have all the necessary associated permits and licences within your chosen industry. The food service industry is made of restaurants, hotels and inns, as well as catering and vending companies. The most important regulations that business owners in this sector have to comply with are health and safety permits, licenses for the selling of liquor and tobacco as well as zoning permit to operate in certain locations.
Funding your catering business
Jumpstarter
The crowdfunding portal that aims to link people who have good ideas, with people that like to see good ideas succeed!
Thundafund.com
Thundafund is South Africa's leading online Crowdfunding Café and marketplace for creatives and innovators. Through Thundafund, entrepreneurs with their respective projects & ideas can raise capital and build a supportive crowd of backers through the process of crowdfunding. Designed for Africa by Africans. Our commitment is to South Africa and Africa and we believe that by activating our own communities we can build prosperity.
Financing your business
Have a look at our "financing your business" page for more ideas.