Don't I need lots of money to trade?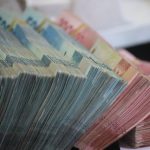 Well yes and no. You will eventually need some money to do your trades. You will also have to buy some business cards and maybe have some pamphlets printed. But business cards can be had for R160 for 250 cards, and pamphlets or flyers can be bought for as little as R400. You will need a cell phone and you will almost certainly need transport of some kind. A bakkie or a panel van, or you should at least be able to get your hands on one if you plan to collect or deliver products (don't forget to cost in the expense of the bakkie and petrol/upkeep). But even your lack of transport can be overcome with a bit of creative effort. You can take a taxi or train to the suburb you are planning to visit and then simply walk around the suburb, from door to door. You do need to look neat, tidy, and professional, so may need to spend some money on your appearance. Once you have found something to buy, you can arrange with the individual or firm that you will collect the next day. Thereafter, you can hire a bakkie or arrange with a friend/acquaintance to use their bakkie, but you will probably need to pay for this and this expense also needs to be costed in. As mobility will enhance your effectiveness, you may quickly want to buy yourself a scooter or motorbike to get around with or perhaps, if you can afford it, a bakkie. A bakkie will give you independence and influence, but it also cost money to buy and to maintain, so you need to be sure that you are earning enough money to pay for these expenses.
The nice thing about trading is that you can start small. Think about it, you can buy one small product or item and try and sell it for a profit, and this will be your first success. If you can successful buy and sell one thing, even if it is only costs say R200 and you sell it for R250, then this will encourage you to do more. Why can one success not be turned into a living? You can do this in your immediate neighbourhood without the need for transport, business cards, pamphlets or anything else. Build on this one success. Try to do it again with the same or similar product, or perhaps look for another product (it is recommended that you specialise, because you gain good insight and expertise that you can turn to your advantage when you specialise). From one success to the next, you can build a career and make a living as a trader.